WHEN
Live webinar November 3, 2020 @ 12:00 PM EST
OR available available video recording
INSTRUCTOR
Chantal Desloges
SUMMARY: This course will provide an in-depth discussion of admissibility issues that arise within the context of Canadian immigration. The instructor will review the statutory grounds for inadmissibility and what type of individuals they apply to, as well as what happens when inadmissibility is discovered and the matter is referred to different government agencies. Admissibility hearings at the Immigration Division of the Immigration and Refugee Board of Canada will be discussed in detail, from the moment when the case is being prepared until it is heard. A number of ethical issues will also be addressed during this course, including discovering inadmissibility, assessing the strength of a client's case, preparing the evidence for admissibility hearings and examining witnesses at a hearing.


Statutory basis for examination of admissibility
Review of grounds of inadmissibility and to whom they apply
How can inadmissibility be discovered?
Writing the section 44 Report
Case law regarding section 44 Reports
Referral of the Report for removal order or Admissibility Hearing
Understanding the Report and examining the statutory basis
Assessing the strength of your case
The Rules of the Immigration Division
Interlocutory matters
The hearing – role of the parties
Natural justice, procedural fairness and the rights of the client
Preparing your evidence – choosing your documents and witnesses
Disclosure requirements
Communicating with Minister's Counsel
Communicating with the Immigration Division
Preparation of your client and witnesses
Hearing procedures
Examining and cross-examining witnesses
Closing submissions
Possible outcomes
Important policies and guidelines to know 
Duty of competence
CPD CREDITS

For Lawyers and Paralegals

Law Society of Ontario
• Substantive Hours: This program is eligible for up to 2.5 hours
• Professionalism Hours: this program contains 30 minutes of Professionalism Content

Law Societies of Alberta, Manitoba, Newfoundland and Nova Scotia
• For members of these Law Societies, consider including this course as a CPD learning activity in your mandatory annual requirements

For Regulated Canadian Immigration Consultants

Immigration Consultants of Canada Regulatory Council
• Approved for 3 CPD hours

Includes
• Access to the course materials
• Possibility to download and watch the webinar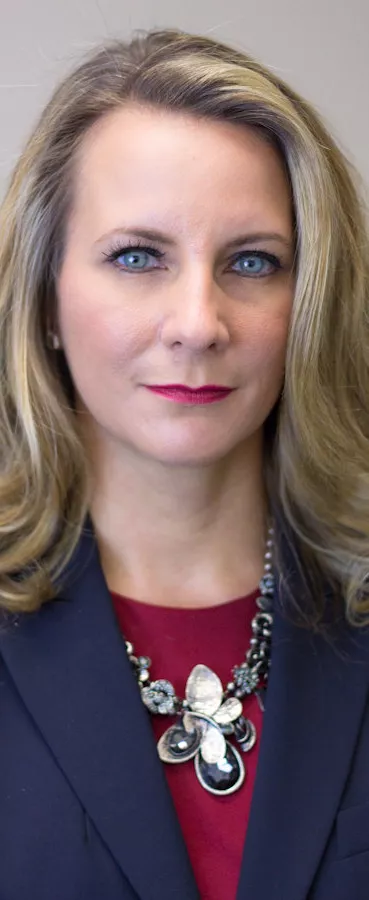 Barrister & Solicitor - Certified Specialist
Senior Partner, Desloges Law Group
Chantal Desloges is certified by the Law Society of Ontario as a Specialist in both Citizenship/Immigration law and Refugee law. Her practice encompasses every possible area of Canadian citizenship, immigration and refugee law, such as business class applications, skilled workers, family sponsorships, work and study permits, refugee cases, citizenship applications, plus Appeals and Judicial Reviews of refused cases. She was called to the Bar of Ontario in 1999 and is the founding and senior partner of Desloges Law Group.
​Chantal taught Immigration Law at Osgoode Hall Law School in 2000/2001. She also taught in the Immigration Practitioner Certificate Programme at Seneca College from 1999 – 2010 and the Immigration Consultant Diploma at Herzing College from 2015 – 2018. She currently teaches a number of continuing professional development programs for LPEN, IMEDA and the Ontario Bar Association, among others.
​In November, 2016, Chantal and her good friend Cathryn Sawicki published the Canadian Immigration and Refugee Law: A Practitioner's Handbook. Chantal has been called upon 15 times by Parliamentary and Senate Committees to appear as an expert witness on immigration and refugee issues.
​In 2012, Chantal was awarded the Queen's Diamond Jubilee Medal, followed by the Canadian Bar Association Young Lawyers' Pro Bono award. In 2013, Chantal was appointed by the Minister of Justice to serve on the Federal Court Rules Committee, and was reappointed for a further term in 2016. In 2014, Chantal was also elected to the Executive of the Canadian Bar Association, Immigration Section, where she served until 2018.
​Chantal is a regular immigration commentator on CTV Power Play, and has been interviewed by both national and local television stations such as CBC, CTV National News, W5, Canada AM, Global News and CP24. She has also been interviewed and quoted in national and local newspapers such as the Toronto Star, Toronto Sun, Globe and Mail, National Post and the Ottawa Citizen.