Live webinar September 30, 2024 at 12:00pm EST
OR available available video recording
This course will provide an overview of the temporary and PR options available to agricultural workers in Canada. The instructor will provide a comprehensive overview of the LMIA process specific to agricultural workers including the Seasonal Agricultural Worker Program (SAWP). The pathways and barriers to permanent residence will also be discussed including PNPs and other federal economic programs that cater to agriculture-based foreign workers.
Temporary Foreign Worker Program for Agricultural Workers

Low-wage and High-wage LMIA streams
Seasonal Agricultural Worker Program (SAWP)
Key seasonal worker considerations

Permanent Residency pathways for agricultural workers

Agri-Food Pilot
Rural and Northern Immigration Pilot
Atlantic Immigration Program (AIP)
Provincial Nominee Programs facilitative to agricultural workers
For Lawyers and Paralegals
Law Society of Ontario
Substantive Hours: This program is eligible for up to 3 hours.
Law Society of British Columbia
Approved for 3 CPD credits.
Law Societies of Alberta, Manitoba, Newfoundland and Nova Scotia
For members of these Law Societies, consider including this course as a CPD learning activity in your mandatory annual requirements
For Regulated Canadian Immigration Consultants
College of Immigration and Citizenship Consultants

Currently awaiting accreditation
Includes:
Attendance at the live three hour webinar.
Access to the course materials.
Ability to watch the webinar until December 31, 2025
This course is included in our: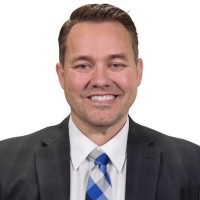 Barrister & Solicitor – Certified Specialist
Senior Partner, Desloges Law Group
Immigration Lawyer Mark Holthe started his legal career with a large national law firm in Calgary where he initiated the business immigration practice at the firm. Since those early days, he has had the opportunity to work in a wide variety of law firm configurations before finally realizing that the best place for him was within the confines of an immigration boutique firm of his own making.
As a Canadian Immigration lawyer Mark Holthe has particular experience in assisting clients with all aspects of Canadian immigration law. He assists large national and multinational companies in navigating the complex world of Canadian immigration and provides strategic immigration advice to international and domestic companies seeking to recruit and retain foreign skilled and semi-skilled personnel.
Mark also assists temporary foreign workers with their transition to permanent resident status in Canada and over the past few years, he has taken great satisfaction in helping individuals and families with their various immigration related needs. Mark finds no greater satisfaction than helping to facilitate the reunification of families.
While attending law school, Mark worked as an Immigration officer for Citizenship and Immigration Canada on the Alberta/Montana border. While completing his final year of law school, he worked as a pro bono student to the Canada Border Services Agency Hearings Officers representing the minister before the Immigration Appeal Division in Calgary, Alberta. As a result of his prior experience as an immigration officer, Mark has been able to enhance the services he offers to his cross-border and overseas clients. Since that time, he has continued to work hard fostering positive relationships with the various immigration related government departments and has focused a significant portion of his practice on cross-border matters.