Live webinar May 21, 2024 at 12:00pm EST
OR available available video recording
William Tao
Zeynab Moayyed
In this course, we will examine how the use of artificial intelligence, with a specific emphasis on automated-decision making systems, is impacting the submission and evaluation of applications to IRCC. We will walk through how IRCC is currently using AI and automated-decision making/support systems, the litigation that this has created, and broader issues in the intersection of administrative law and use of AI systems. Finally, we will look at what IRCC may likely do the in future before concluding to look at how our own practice, on the ground, may need to shift alongside technological changes.
How We Got Here – A Development of the Use of AI Tools


How interaction with IRCC has fundamentally changed in the last 5 years
Opportunities that IRCC can seize upon
Understanding AI, Automation, Automated Decision Support Systems and Advanced Analytics

How IRCC is Currently Implementing AI and a Deep Dive at Chinook

The Technological Tools are in IRCC's Toolbox
Current tools that are being used
Expansion of uses
Deep Dive on Chinook: AI assisted decision making
How it is being used
Impact of use of Chinook
Litigating Chinook
Parliamentary Committee and Recent Developments on Chinook

What IRCC is Planning to Do and How to Navigate/(M)(L)itigate These Potential Issues

Administrative Law and Accountability in AI
How an AI decision may be challenged in Federal Court utilizing Administrative Law Principles
How you can prepare your clients and their applications in light of IRCC system developments
How to prepare your submissions
Potential Pitfalls
Tools available to you and your clients
For Lawyers and Paralegals
Law Society of Ontario
Substantive Hours: This program is eligible for up to 3 hours.
Law Society of British Columbia
Approved for 3 CPD credits.
Law Societies of Alberta, Manitoba, Newfoundland and Nova Scotia
For members of these Law Societies, consider including this course as a CPD learning activity in your mandatory annual requirements
For Regulated Canadian Immigration Consultants
Currently awaiting further accreditation
Includes:
Attendance at the live 2.5 hour webinar.
Access to the course materials.
Ability to watch the webinar until December 31, 2025
This course is included in our: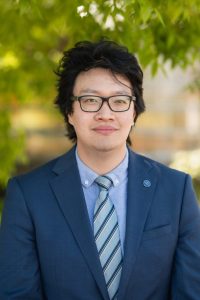 Canadian Immigration and Refugee Lawyer
Co-founder, Heron Law Offices
Will Tao (pronouns: he/him) is a Canadian Immigration and Refugee Lawyer and the founder of Heron Law Offices who lives and works on the traditional, unceded territories of the Coast Salish – sḵwx̱wú7mesh (Squamish), sel̓íl̓witulh (Tsleil-Waututh), and xʷməθkʷəy̓əm (Musqueam) nations.
Will provides legal services in all areas of Canadian immigration and refugee law with a focus on complex applications, overcoming refusals, inadmissibility matters, appeals, and judicial reviews. Will regularly appears before the Immigration and Refugee Board and the Federal Court of Canada. His focus is on international students, families, and temporary foreign workers.
Will also provides strategic advice and consultation to government, media, educational institutions, and businesses on immigration/refugee, decolonization, and race equity related issues. He is the founder and creator of the award-winning Vancouver Immigration Blog, where he hopes to make immigration and refugee law more accessible to the general public. He also has significant past teaching experience as an instructor for University of British Columbia's Certificate in Immigration Laws, Policies, and Procedures (CILPP) program.
Outside of the law, Will is a blogger, podcaster, poet, writer, and often can be found in the back aisles of local ethnic grocery stores and sweating profusely in hole-in-the-wall restaurants/eateries asking for the 'extra spicy.' His most important job now is father to young diasporic daughters, Esmeranda and Almeria, and cheerleader for his incredible spouse, Olivia.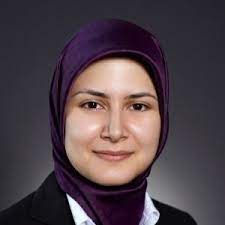 Zeynab has been assisting businesses and individuals with their immigration needs for over a decade. With a practice that merges business and immigration law, she advises clients in a wide range of immigration issues and provides strategic advice for short-term visa planning and long-term immigration purposes.
Zeynab advises multinational corporations, small and medium sized businesses and individuals with regards visa requirements for setting up business operations in Canada, planning for talent mobility and related immigration compliance obligations. Her practices involves assisting business owners and employees obtain work permits and authorizations such as intra-company transfers and Labour Market Impact Assessments (including under the Global Talent Stream). Zeynab is involved in Toronto's tech community and regularly represents Canadian start-ups in bringing foreign talent to Canada as well as assisting start-up companies to come to Canada either through the start-up visa program.
Zeynab regularly represents clients before the Immigration Appeal Division and the Federal Court of Canada representing clients in residency obligation, sponsorship or removal appeals and applications for judicial review as well as other types of enforcement matters. She is an ardent advocate for use of using technology to better deliver legal services and increase access to justice. She regularly speaks and writes on the topic of immigration and citizenship law developments and policy.