Live webinar April 18, 2024 at 12:00pm EST
OR available available video recording
This course will help refresh RCICs and RISIAs on the College's Code of Professional Conduct, which came into force in June 2022. Using illustrative examples, the instructor will help participants understand the College's professional conduct and competence requirements. The course will also cover the Code's standards for marketing and client relationships in order to ensure that attendees uphold the profession's high ethical standards while providing high quality services to their clients.
Professional Conduct

Duty of loyalty, honesty and civility
Discrimination
Dishonesty, fraud or illegal conduct
Employment recruitment services
Student recruitment services

Competence
Relationship to Clients

Initial consultation
Service agreement
Non-application and exemption
Fees, advance payments and invoicing
Termination of service agreement
Complaints and communication with complainant
Record keeping

Mandatory Reporting to College
Promotion of Service

Marketing of services
Client endorsements
Use of College symbols
For Regulated Canadian Immigration Consultants
College of Immigration and Citizenship Consultants

Approved for 1 CPD hour (including 1 hour of professionalism/ethics)
Video recording valid until April 18, 2025
Includes:
Attendance at the live one hour webinar.
Access to the course materials.
Ability to watch the webinar until  December 31, 2025
This course is included in our: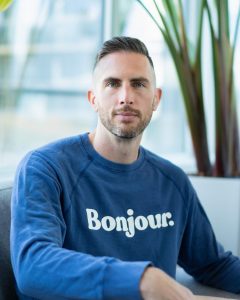 Regulated Canadian Immigration Consultant
Founder, Matthew McDonald Immigration Services
Matthew began his career in education: teaching ESL, literature, and writing in Canadian universities and international high schools (France and Macedonia). He also spent three years as a university/college admissions counsellor, helping high school students pursue their educational aspirations in Canada, the United States, Europe, East Asia, and the Middle East.
Upon his return to Canada, he shifted to international student advising, for which he obtained his RCIC designation. He opened his boutique immigration consulting practice in 2016 while elevating his international student services/recruitment/admissions expertise at Humber College and Rotman School of Management, University of Toronto.
Matthew was not always a city boy, nor did he expect to spend so much of his time working with people in finance and accounting, as he did at Rotman before shifting to full-time immigration work in 2023. He grew up on a farm in rural Manitoba, completed his undergraduate degree in English/French at Brandon University (Manitoba), and then his graduate work in English Literature at the University of Ottawa. He understands firsthand that people often want to change location, countries, and careers—editing their stories away from the plot of their birthplace.