WHEN
Live webinar April 13, 2021 @ 11:00 AM EST
OR available available video recording
SUMMARY: As a result of the COVID-19 pandemic, the Federal Court has accelerated its shift to digital materials and video hearings out of necessity.  However, it is likely that these digital processes will endure alongside in-person and paper-based proceedings even beyond the pandemic. This practical workshop provides an introduction to e-Litigation in the Federal Court.  Our instructor will provide practical tips and visual demonstrations to help you digitize your Federal Court submissions – all while saving valuable time and resources.  The centrepiece of this workshop is a detailed demonstration of how you can efficiently create Federal Court submissions.  Our instructor will be able to answer questions (and provide demonstrations) on both the Windows and Mac platforms.  Participants will have a chance to practice the skills discussed during the workshop with sample electronic materials provided to participants in advance of the session.  The discussion will also address key ethical issues arising from digitizing your litigation practice.


• The case for digitizing your practice​
   • The 'new normal' post-COVID-19?
   • The business case
   • The access to justice case
• Ethical considerations in digitizing: privacy and data security
   • Privacy and the end of 'practical obscurity' for court proceedings?
   • Data security in a digital practice
• Overview of e-filing in the Federal Court​
   • e-Filing portal demonstration
   • Top 10 tips when e-Filing in the Federal Court​
   • What hardware and software do I need?
   • Document formatting rules and standards
• Formatting your materials
   • Tips for scanning​
   • Tips for reducing file size
   • Microsoft Word tips and tricks
• From 'raw material' to compiled e-submission: a sample digital workflow
   • Converting various file types into .pdf format
   • Compiling individual 'tabs'
   • Compiling 'tabs' into volumes
   • Working with bookmarks and hyperlinks
   • Paginating and revising your materials
• Compiling 'Tabs' into Volumes​
   • Working with bookmarks and hyperlinks
   • Paginating and revising your materials
• Practical Tips for Federal Court Zoom Hearings​
   • Tips for preparing and organizing your materials
   • Tips for making the best use of the Zoom platform
   • Oral advocacy tips over Zoom
CPD CREDITS 

​For Lawyers and Paralegals

​Law Society of Ontario
   • Substantive Hours: This program is eligible for up to 3.5 hours
   • Professionalism Hours: this program contains 30 minutes of Professionalism Content

Law Society of British Columbia
   • Approved for 4 CPD credits

​Law Society of New Brunswick
   • Approved for 4 CPD credits

​Law Societies of Alberta, Manitoba, Newfoundland and Nova Scotia
   • For members of these Law Societies, consider including this course as a CPD learning activity in your mandatory annual requirements

​Further accreditation pending approval
Includes
• Access to the course materials
• Ability to watch the webinar until December 31, 2023. After this date there will no longer be access to this course.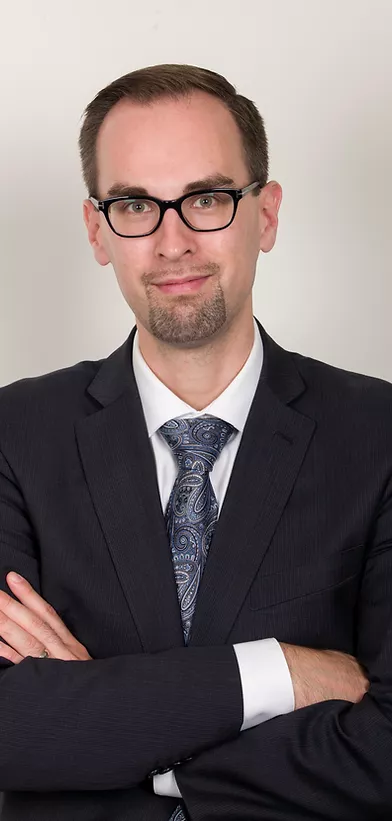 Litigation Consultant and Principal at Plett Law P.C.
Sam is a graduate of the Faculty of Law at the University of Toronto. Prior to law school, Sam studied Peace and Conflict Studies at the Trudeau Centre for Peace and Conflict Studies at the University of Toronto. He is a member of the Canadian Association of Refugee Lawyers, the Refugee Lawyers Association, and the Canadian Bar Association.
​Sam has experience in a wide variety of immigration matters, including applications involving inadmissibility matters, humanitarian and compassionate applications, pre-removal risk assessments, family sponsorship applications, temporary resident permits, and applications for work and study permits. Sam has extensive experience with applications for Judicial Review before the Federal Court of Canada, including applications involving constitutional challenges and motions for stays of removal; and has appeared before the Federal Court of Appeal. Sam has appeared before all three Divisions of the Immigration and Refugee Board in various matters including refugee hearings, appeals before the Immigration Appeal Division, and detention reviews.
​Prior to his work at Plett Law Professional Corporation, Sam was a Partner and Head of Litigation at Desloges Law Group.
​In 2015, Sam received the Canadian Bar Association Immigration Law Section Founders' Award, given to a young lawyer "for achieving professional excellence, providing leadership, and making a significant contribution to the Canadian citizenship & immigration community".
​As a law student, Sam was awarded the Ting Sum Tang Memorial Prize (awarded to the student taking the highest place in Immigration Law) and the John Yaremko Award in Human Rights.