Live webinar August 20, 2024 at 12:00pm EST
OR available available video recording
This course will provide and in-depth discussion of the immigration programs (non-entrepreneur steams) available under each of the four Atlantic Provinces' Nominee Programs for foreign workers. This will include a discussion of all of the Nominee Programs each Atlantic Province has with a focus on Express Entry and Skilled Worker Programs. The instructor will also provide a general overview of each Atlantic Province and address the advantages of navigating Provincial Nominee Program (PNPs) options versus federal programs for permanent residence, as well as the steps to obtain worker status or maintain temporary residence once applicants receive a provincial nomination.
Overview and Initial Client Assessment
Nova Scotia

Nova Scotia Experience: Express Entry and Skilled Worker Programs
Other streams (less common)

New Brunswick

New Brunswick Experience: Express Entry and Skilled Worker Programs
Other streams (less common)

Prince Edward Island Part I

Express Entry and Skilled Worker Programs
Other streams (less common)

Newfoundland

Skilled Worker: Express Entry and Skilled Worker Programs
Other streams (less common)

PNP generalities and Practical Tips

Cover letter elements
After nomination
Application for permanent residence
Work permit application and extension of status as a worker
Obligation to live in Province following nomination
For Lawyers and Paralegals
Law Society of Ontario
Substantive Hours: This program is eligible for up to 3 hours.
Law Society of British Columbia
Approved for 3 CPD credits.
Law Societies of Alberta, Manitoba, Newfoundland and Nova Scotia
For members of these Law Societies, consider including this course as a CPD learning activity in your mandatory annual requirements
For Regulated Canadian Immigration Consultants
Currently awaiting accreditation
Includes:
Attendance at the live three hour webinar.
Access to the course materials.
Ability to watch the webinar until December 31, 2025
This course is included in our:

Sarah is an associate at Cox & Palmer in Halifax, Nova Scotia. She is a member of their litigation team and maintains a diverse practice in the areas of insurance litigation and commercial litigation. She also practices immigration law, assisting clients with various temporary and permanent residence applications. Originally from Dartmouth, Sarah attended law school at the Schulich School of Law at Dalhousie University and was called to the Nova Scotia Bar in 2022. She holds a Masters in Public Administration from Dalhousie University and a Bachelor of Arts from Saint Mary's University.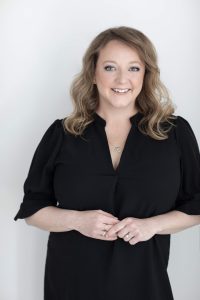 Barrister & Solicitor
Barteaux Labour & Employment Lawyers Inc.
Lana has practiced exclusively in the area of Canadian business immigration for over 10 years. Lana provides strategic advice to multinational corporations, small-medium businesses, and individuals on a variety of issues related to cross-border movement. She supports corporate clients in maintaining compliance with Canadian immigration laws, including responding to immigration audits. Lana assists her clients in a wide range of sectors in the preparation and submission of immigration applications for temporary residence, permanent residence, and citizenship.
Prior to joining Barteaux, Lana worked as a corporate immigration lawyer at a leading regional law firm in Halifax, Nova Scotia before moving in 2016 to a law firm affiliated with a "Big Four" accounting firm where she led their Atlantic Canadian immigration practice.