Live webinar August 30, 2023 at 12:00pm EST
OR available video recording
This course provides a review of employment standards basics, including who does it apply to, its purpose, and the minimum expectations for employers to comply with when managing its employees. Professional and ethical considerations about conflict of interest will also be discussed, and it will explore implicit bias and how to address it.
Minimum Standards

Relationship: employee and employers
Examples of minimum standards and its regulations
Minimum standards
Recent amendments and trends in minimum standards
Examples of Enforcement
Recent decisions about minimum standards

Implicit Bias
Conflict of Interest

Types and examples of conflict of interest
Why is conflict of interest unethical?
Professional Rules (Rules of Professional Conduct: ss. 1, 3.4. Paralegal Rules of Conduct: ss. 1, 3.04, 3.05)
Recent decisions about conflict of interest
For Lawyers and Paralegals
Law Society of Ontario
• Substantive Hours: This program is eligible for up to 1 hour
• EDI Professionalism Hours: this program contains 1 hour of EDI Professionalism Content
• Professionalism Hours: this program contains 1 hour of other Professionalism Content
Law Societies of Alberta, Manitoba, Newfoundland and Nova Scotia
• For members of these Law Societies, consider including this course as a CPD learning activity in your mandatory annual requirements.
Further accreditation pending approval
Includes:
Attendance at the live three hour webinar
Access to the course materials
Ability to watch the webinar until  December 31, 2024
This course can be purchased in: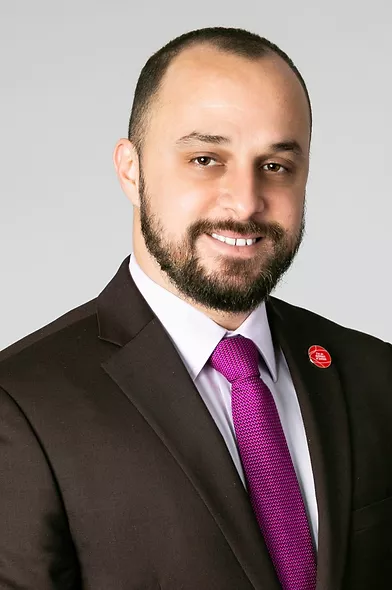 Barrister & Solicitor
Founder, Workplace Legal
Antonio is the thought leader behind Workplace Legal. He focuses on improving work climate and empowering business leaders, entrepreneurs, managers, supervisors and human resources professionals to reduce the inherent threats of workplace relations by providing innovative training, advisory, investigations, and litigation services. Antonio uses coaching tools and skills to inform, advice and represent workplaces in their virtual and physical challenges, including business transformation and managing toxic leadership.
​Antonio obtained a Bachelor's of Civil Law from Zulia's University in 2003 and completed the Canadian National Committee on Accreditation in 2015. His legal work includes employment standards, human rights, health and safety, pay equity, harassment, discrimination, violence, hazards, privacy, BYOD, agreements, contracts and policies, employment related ADRs (mediation, arbitration), and litigation (wrongful/constructive dismissals). He has successfully represented and assisted clients at the Superior Court of Justice and various administrative tribunals in Ontario.
​Antonio also conducts workplace investigations regarding allegations of violence, harassment, discrimination, accidents/incidents, theft and failure to comply with company policies, by-laws and collective agreements.