Live webinar March 24, 2022 @ 12:00 PM EST 
OR available available video recording


SUMMARY: 
Effective advocacy in administrative tribunals requires a unique blend of oral advocacy skills, flexibility, and creativity.  While the rules of evidence are not strictly enforced, they are still an essential guide to proper and effective examination and advocacy before tribunals.  At the same time, the lack of strict rules of evidence also leaves room for creative advocacy to promote your client's case by introducing evidence that my not otherwise be admissible in other legal proceedings.  Effective examination requires ongoing judgment calls on matters such as best evidence; how to prepare (vs. over-preparing) your client; and when (and how) to use witnesses.  Effective advocacy also involves being creative and considering cross-examining administrative decision-makers and other actors in the administrative process.
This course will focus on practical tips and techniques that you can apply to your legal practice to enhance your effectiveness as an advocate before administrative tribunals.  The course will be interactive, with practical examples (and the topics) directed by the attendees and their specific practices and needs. 
The discussion will feature a discussion on the various ethical issues surrounding preparing your client for examination; examining your client; and examining witnesses in an informal administrative tribunal.


The Rules of Evidence?

The rules of evidence don't apply…until they do!
Best evidence
Credible and reliable evidence
When to call witnesses
Affidavits vs written statements
Sources of objective evidence

Preparing and Investigating the Case

Cross-examine your client
Know your case!

Preparing your Client for Examination

How to answer any question
Preparation vs. 'over' preparation
Ethical considerations in instructing your client

General Tips for Examination in Administrative Tribunals​
Practical Tips for:

Conducting Examination-in-Chief
Cross-Examination
Re-Direct
CPD CREDITS
For Lawyers and Paralegals
Law Society of Ontario
• Substantive Hours: This program is eligible for up to 3 hours
Law Society of British Columbia
• Approved for 3 CPD credits

Law Societies of Alberta, Manitoba, Newfoundland and Nova Scotia
• For members of these Law Societies, consider including this course as a CPD learning activity in your mandatory annual requirements
For Regulated Canadian Immigration Consultants
College of Immigration and Citizenship Consultants
• Approved for 3 CPD hours
• Video recording valid until March 24, 2023
Awaiting Further Accreditation
Includes
• Attendance at the live three hour webinar
• Access to the course materials
• Ability to watch the webinar until  December 31, 2023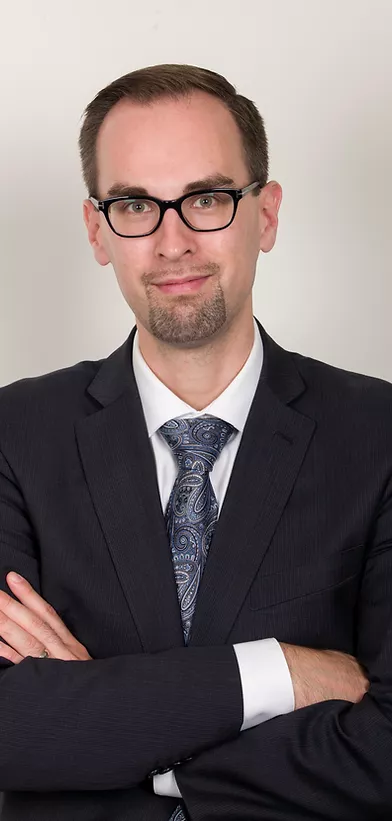 Litigation Consultant and Principal at Plett Law P.C.
Sam is a graduate of the Faculty of Law at the University of Toronto. Prior to law school, Sam studied Peace and Conflict Studies at the Trudeau Centre for Peace and Conflict Studies at the University of Toronto. He is a member of the Canadian Association of Refugee Lawyers, the Refugee Lawyers Association, and the Canadian Bar Association.
​Sam has experience in a wide variety of immigration matters, including applications involving inadmissibility matters, humanitarian and compassionate applications, pre-removal risk assessments, family sponsorship applications, temporary resident permits, and applications for work and study permits. Sam has extensive experience with applications for Judicial Review before the Federal Court of Canada, including applications involving constitutional challenges and motions for stays of removal; and has appeared before the Federal Court of Appeal. Sam has appeared before all three Divisions of the Immigration and Refugee Board in various matters including refugee hearings, appeals before the Immigration Appeal Division, and detention reviews.
​Prior to his work at Plett Law Professional Corporation, Sam was a Partner and Head of Litigation at Desloges Law Group.
​In 2015, Sam received the Canadian Bar Association Immigration Law Section Founders' Award, given to a young lawyer "for achieving professional excellence, providing leadership, and making a significant contribution to the Canadian citizenship & immigration community".
​As a law student, Sam was awarded the Ting Sum Tang Memorial Prize (awarded to the student taking the highest place in Immigration Law) and the John Yaremko Award in Human Rights.