Live webinar February 26, 2024 at 12:00pm EST
OR available available video recording
This course provides an in-depth discussion of Canadian immigration law and applications for Canadian immigration, covering both basic principles as well as complex scenarios. We will review the provisions relating to Canadian Immigration application in various categories and in general terms, as well as some ethical considerations to keep in mind when representing clients in immigration matters. A specific focus will be placed on the perspective of the decision-maker (Immigration Officer) and the different levels of decision-making process within IRCC. It will also provide insight into how applications are processed at visa offices to help better navigate the challenges encountered when representing clients and communicating with IRCC. Procedural fairness will be discussed in detail to assist when justifiably requesting the correction of errors made by an IRCC decision-maker.
Who decides, how are decisions made?
Delegated Authority and Program Manager's roles

Using the Delegated Authority to ensure that our client receives a decision that is valid in law.

Senior officers versus less experienced officers

Concrete examples of how it can influence a decision

Local specialized knowledge
Visa Office – Cycle of a file
File triage and AI

AI and Chinook
'Cutting corners' in the decision-making process

Processing times
Hierarchy: who should I send my request to for a response?
Reality of pressures on officers at visa offices and how it influences decision
Investigative techniques of the decision-makers
Immigration Interviews

How to prepare your client for an interview
Cooperation with CBSA or local authorities like the FBI, etc. RCMP in some Visa offices

Refusals and officers' discretion

How to determine if it's the end of the road for the client?
Where does the allowed discretion end?

Procedural fairness and program integrity
For Lawyers and Paralegals
Law Society of Ontario
Substantive Hours: This program is eligible for up to 3 hours.
Law Society of British Columbia
Approved for 3 CPD credits.
Law Societies of Alberta, Manitoba, Newfoundland and Nova Scotia
For members of these Law Societies, consider including this course as a CPD learning activity in your mandatory annual requirements
For Regulated Canadian Immigration Consultants
College of Immigration and Citizenship Consultants

Approved for 3 CPD hours (including 15 minutes of profesionalism/ethics)
Video recording valid until February 26, 2025
Includes:
Attendance at the live three hour webinar.
Access to the course materials.
Ability to watch the webinar until  December 31, 2025
This course is included in our: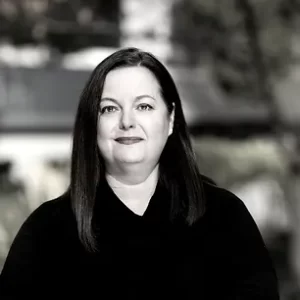 Regulated Canadian Immigration Consultant
Founder and President, Beaudoin Immigration Consulting
Annie Beaudoin is a Regulated Canadian Immigration Consultant and Founder of Beaudoin Immigration Consulting.
Annie Beaudoin not only has been an immigration Officer but she was designated at the highest level of the hierarchy of Immigration Officers within the Ministry of Immigration Refugees and Citizenship Canada. She spent her career working in a Canadian Visa Office abroad making thousand of decisions on a wide range of immigration application like yours. Her decisions, as an immigration officer, can also be found in various court of appeal and help set judicial precedents that shape Canadian policies and set jurisprudence in Canadian immigration field.