Live webinar April 16, 2024 at 12:00pm EST
OR available available video recording
Managing performance and behaviour in the workplace is one of the most challenging aspects of Human Resources Management.  In this course, we will review the key aspects of navigating employee behaviour and performance.  First, we will understand the difference between behaviour management, performance management, and performance development. We will then review some key areas impacting behaviour and performance management, including conducting investigations, understanding how mental health can impact performance and behaviour, how to manage attendance in the workplace, how to document a performance or behaviour management process, what are some of the best practices for managers, and HR's role in the employee termination process. We will then close with a case study review. 
Performance & Behaviour in the Workplace

Performance Development & Management
Behaviour Management

Investigations


Objectivity & Good Faith
Collect the Evidence
Open Ended Interview Questions
Conclusions- Fixing the Problem

A Word about Mental Health

Duty to Accommodate & Duty to Inquire
Mental Health vs. Performance vs Behaviour.

Attendance Management
Documentation
Management Best Practices

Regular meetings
Building Trust
Coaching vs Managing
Management Rights

Terminations


HR' vs. Management's role in the process
Best Practices
For Human Resource Professionals
Use this course as part of your provincial CPD requirements. 
Currently awaiting accreditation.
Includes:
Attendance at the two three hour webinar.
Access to the course materials.
Ability to watch the webinar until  December 31, 2025
This course is included in our: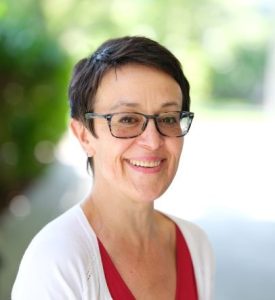 CPHR, ACC
Senior HR Professional and Certified Coach
With a decade of invaluable experience in Human Resources, Catalina possesses an unwavering passion for helping organizations cultivate healthy, equitable, and effective employer practices. Currently serving as the Senior Manager, HR & Operations at UBC Peter Allard School of Law, and previously holding the position of Senior Manager, Engagement and Organizational Development at UBC Sauder School of Business, Catalina has played a pivotal role in designing, implementing, and sustaining impactful HR initiatives.

As an esteemed coach with Coaching@UBC, Catalina empowers individuals to unlock their full potential, guiding them on their path to success. Simultaneously, her role as a Human Resources Advisor at the University of British Columbia involves providing strategic HR counsel and adeptly handling various employee relations issues.
Throughout her accomplished career, Catalina has showcased proficiency in full-cycle recruitment, performance management, payroll administration, and health and safety coordination. During her tenure as the former Regional HR Manager at Harvest Power Ltd., she effectively managed HR matters for multiple Canadian sites, ensuring compliance with collective agreements and fostering a positive work culture.

Catalina's dedication to continuous improvement is evident through her Certificate in Organizational Coaching from the University of British Columbia and her CHRP designation from BCHRMA. Beyond her professional pursuits, she actively contributes to the HR community through her volunteer work with BCHRMA and generously mentors new immigrants through the MOSAIC, Workplace Connections Mentoring Program. With a diverse skill set and an unwavering commitment to empowering organizations and individuals alike, Catalina strives to make a lasting impact in the dynamic realms of HR and coaching.