Live webinar April 8, 2024 at 12:00pm EST
OR available available video recording
This course will provide an in-depth discussion of International Mobility Program work permits under the Intra-Company Transfer category. In this workshop, the instructor will discuss the practical aspects of preparing a work permit application on behalf of a multi-national corporate client and their employee(s).
Types of Intra-Company Transfer Work Permits
ICT Qualifying Employer – Who can support an ICT work permit
ICT Qualifying employee
ICT Qualifying Job
Specialized Knowledge Workers – Special Issues
Intra-Company Transfer Start Up work permits
The Employer Portal

How to set up the portal for a CDN based entity

Port of Entry Work Permit Applications

Preparing your package
Preparing your client for success at the POE

Consular Work Permit Filing
Accompanying Dependents
Compliance
IRCC Pamphlet for IMP workers
Compliance Reviews
Change in circumstances

What to do if your employer client's corporate structure changes

Extensions
Transition to Permanent Resident Status

How do your employee clients transition to PR status
What to ask if your employee client does not want to transition to PR (other extension options)

Comparison with the U.S. L1 visa
For Lawyers and Paralegals
Law Society of Ontario
Substantive Hours: This program is eligible for up to 3 hours.
Law Society of British Columbia
Approved for 3 CPD credits.
Law Societies of Alberta, Manitoba, Newfoundland and Nova Scotia
For members of these Law Societies, consider including this course as a CPD learning activity in your mandatory annual requirements
For Regulated Canadian Immigration Consultants
College of Immigration and Citizenship Consultants

Approved for 3 CPD hours
Video recording valid until April 8, 2025
Includes:
Attendance at the live three hour webinar.
Access to the course materials.
Ability to watch the webinar until December 31, 2025
This course is included in our: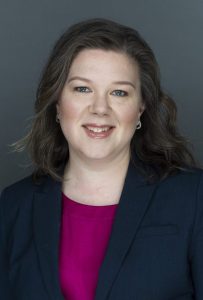 Founder and Principal Lawyer
Babel Immigration Law Professional Corporation
Melissa is recognized as a Certified Specialist in the area of Citizenship and Immigration Law by the Law Society of Ontario. Over the span of her career, Melissa has acquired a unique combination of experience that spans all areas of Canadian Immigration law. As a trusted advisor to Canadian employers and multinational companies, Melissa has provided strategic immigration planning advice for all temporary and permanent residence issues, as well as complex corporate compliance matters. Melissa's focused, integrated and practical advice to companies in industries as diverse as technology, aerospace, oil and gas, financial services and fintech, mining and energy, project management, engineering, manufacturing and hospitality.