WHEN
Live webinar April 15, 2021 @ 12:00 PM EST
OR available available video recording
INSTRUCTOR
Andrew Carvajal
SUMMARY: As part of the Action Plan for Official Languages – 2018-2023, Canada's federal government is committed to increasing the proportion of French-speaking immigrants outside Quebec toward a target of 4.4% of all immigrants by 2023. This course will discuss some of the temporary residence and permanent residence programs that can be explored with Francophone clients looking to reside outside of Quebec. This will include a discussion of the Mobilité Francophone program, International Experience Canada, the points allocation for francophone clients under Express Entry and Ontario's French-Speaking Skilled Worker program.


• Overview
• Action Plan for Official Languages – 2018-2023: Investing in Our Future​
• Mobilité Francophone (Francophone Mobility Program) – C16
   • ​Location of employment
   • Language requirements
   • Position
   • Place of application
   • Sample online offer
• Reciprocal Employment: International Experience Canada – C21
   • Participating French-speaking countries
   • The three categories
   • Application particulars
• Express Entry and Federal Economic Programs
   • The programs
   • ​Express Entry basics
   • The Comprehensive Ranking System (CRS)
      • June 2017 changes
      • October 2020 changes
      • Impact of CRS changes with concrete examples – the francophone advantage
      • Maximizing CRS scores
• OINP EE – Ontario French-Speaking Skilled Worker​
   • Generalities of OINP Express Entry streams
   • Requirements
      • Language
      • Education
      • Work Experience
      • Settlement funds
      • Intention to reside in Ontario
      • Draws​
   • Application for permanent residence at the federal level
• Questions and Answers
CPD CREDITS 

​For Lawyers and Paralegals

​Law Society of Ontario   
   • Substantive Hours: This program is eligible for up to 2 hour
   • ​Law Society of British Columbia
   • Approved for 2 CPD credits

Law Society of Saskatchewan
   • Approved for 2 CPD hours

​Law Society of New Brunswick
   • Approved for 2 CPD credits

​Law Societies of Alberta, Manitoba, Newfoundland and Nova Scotia
   • For members of these Law Societies, consider including this course as a CPD learning activity in your mandatory annual requirements

​For Regulated Canadian Immigration Consultants

Immigration Consultants of Canada Regulatory Council
   • Approved for 2 CPD hours
   • Video recording valid until July 15, 2021

Further accreditation pending approval
Includes
• Access to the course materials
• Ability to watch the webinar until December 31, 2023. After this date there will no longer be access to this course.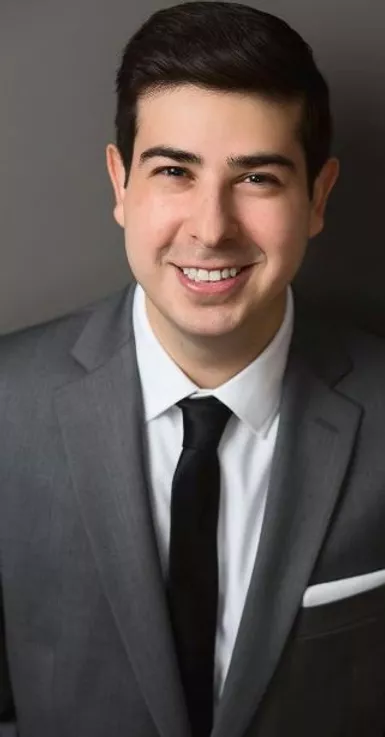 Partner, Desloges Law Group
Andrew is a Toronto lawyer and partner at Desloges Law Group. He received a Bachelor of Arts, Master of Arts, Bachelor of Laws and Bachelor of Civil Law from McGill University. He was called to the Bar of Ontario in 2011.
​Andrew's legal expertise involves immigration law, administrative law and some civil litigation. His immigration practice focuses on permanent residence applications under federal and provincial economic programs, all types of business/corporate immigration, applications for sponsorship under the family class and temporary residence applications. 
Andrew also represents individuals and corporations in administrative matters, professional and academic discipline cases, as well as Small Claims Court litigation. His professional discipline practice includes the representation of Regulated Canadian Immigration Consultants in complaint and discipline proceedings before their regulatory council.
​Besides his work at Desloges Law Group, Andrew has been an instructor in the Immigration Consulting program at Herzing College and a guest speaker in a number of immigration education programs and seminars organized by professional associations and community centres. He is also a frequent contributor to several publications dealing with immigration, refugee and administrative law and has been invited to speak about immigration changes on local and national news segments.
Prior to practising law, Andrew was a sociology professor at McGill University and a university researcher in projects dealing with criminal justice, equality laws, family transformation and social research methods.