Live webinar May 30, 2022 @ 12:00 PM EST
OR available available video recording


SUMMARY: The release and upcoming implementation of the 2021 version of the National Occupational Classification (NOC) will have a dramatic impact on our immigration practice. This course will provide an in-depth discussion of how the new NOC 2021 works, including major developments, the NOC structure and the new 5-digit unit group format. Changes from the NOC 2016 will be discussed, as well their practical implications on LMIA, work permit and permanent residence applications. The instructor will also provide some general tips on finding the right NOC for an immigration application.
 
Overview of 2021 Changes
Major changes in 2021

Important links and resources​
Correspondence Table
NOC Matrix

NOC 2021 Structure List

Broad occupational category
Training, Education, Experience and Responsibilities (TEER)
Major groups
Sub-major groups
Minor groups
Unit groups

The NOC 2021 Version 1.0 Conventions​​
Unit Group Format

Breakdown summary
Lead statement
Illustrative examples/example titles
Main duties
Employment requirements
Inclusions and exclusions​

Changes from the NOC 2016 Version

​Higher level structural changes
Changes at the unit group level
Creation and deletion of new classification items​
Practical implications

TEER vs. former skill type/levels
Applications involving managerial and senior managerial positions
Work permits under "professional" categories
Express Entry and professional/technical occupations

Tips to Finding the Right NOC
Correspondence Table Exercises
CPD CREDITS
For Lawyers and Paralegals
Law Society of Ontario
• Substantive Hours: This program is eligible for up to 3 hours
Law Society of British Columbia
• Approved for 3 CPD credits

Law Societies of Alberta, Manitoba, Newfoundland and Nova Scotia
• For members of these Law Societies, consider including this course as a CPD learning activity in your mandatory annual requirements
For Regulated Canadian Immigration Consultants
College of Immigration and Citizenship Consultants
• Approved for 3 CPD hours
• Video recording valid until May 30, 2023
Currently awaiting further accreditation
Includes
• Attendance at the live three hour webinar
• Access to the course materials
• Ability to watch the webinar until  December 31, 2023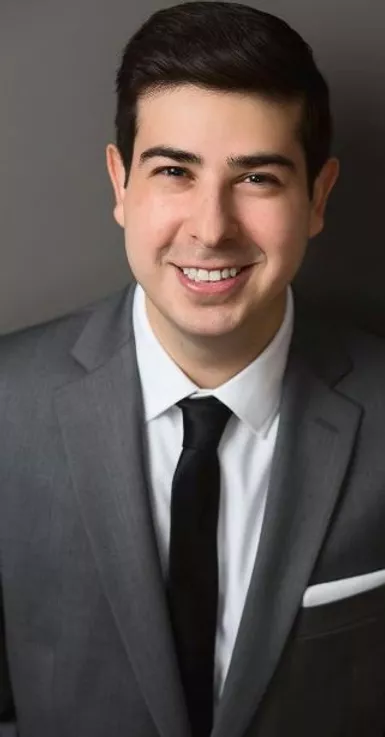 Partner, Desloges Law Group
Andrew is a Toronto lawyer and partner at Desloges Law Group. He received a Bachelor of Arts, Master of Arts, Bachelor of Laws and Bachelor of Civil Law from McGill University. He was called to the Bar of Ontario in 2011.
​Andrew's legal expertise involves immigration law, administrative law and some civil litigation. His immigration practice focuses on permanent residence applications under federal and provincial economic programs, all types of business/corporate immigration, applications for sponsorship under the family class and temporary residence applications. 
Andrew also represents individuals and corporations in administrative matters, professional and academic discipline cases, as well as Small Claims Court litigation. His professional discipline practice includes the representation of Regulated Canadian Immigration Consultants in complaint and discipline proceedings before their regulatory council.
​Besides his work at Desloges Law Group, Andrew has been an instructor in the Immigration Consulting program at Herzing College and a guest speaker in a number of immigration education programs and seminars organized by professional associations and community centres. He is also a frequent contributor to several publications dealing with immigration, refugee and administrative law and has been invited to speak about immigration changes on local and national news segments.
Prior to practising law, Andrew was a sociology professor at McGill University and a university researcher in projects dealing with criminal justice, equality laws, family transformation and social research methods.