Live webinar February 18, 2022 @ 12:00 PM EST OR available available video recording
Andrew Carvajal & Chantal Desloges
SUMMARY: This course will discuss the complexities of preparing immigration applications in situations where a client received a prior refusal. Whether the client was represented by you, themselves or another immigration representative, repeat applications are a common part of our practice. In this course, the instructors discuss how to handle these applications, from the moment of the initial client consultation, though the review of ATIP requests, up to the preparation a new submission. Examples from different types of immigration cases will be provided.
The initial client interview

Three possible outcomes

Give up on the application
Prepare a better application and apply again
Judicial review

Place ATIP requests
Ethical issues​
General tips

Interpreting ATIPs and GCMS notes – exercises
Representative's cover letters in a re-submission
Tackling reconsideration applications following a judicial review

The new study permit application​​
The new visitor visa application​​​​
The new LMIA application – LMIA​​
The new work permit application​
The new family class application​
The new humanitarian and compassionate application​​
For Lawyers and Paralegals
Law Society of Ontario
• Substantive Hours: This program is eligible for up to 3 hours
Law Society of British Columbia
• Approved for 3 CPD credits
Law Societies of Alberta, Manitoba, Newfoundland and Nova Scotia
• For members of these Law Societies, consider including this course as a CPD learning activity in your mandatory annual requirements
For Regulated Canadian Immigration Consultants
College of Immigration and Citizenship Consultants
• Approved for 3 CPD hours
• Video recording valid until February 18, 2023
Currently Awaiting Further Accreditation
Includes:
Attendance at the live three hour webinar
Access to the course materials
Ability to watch the webinar until  December 31, 2023
This course can be purchased in: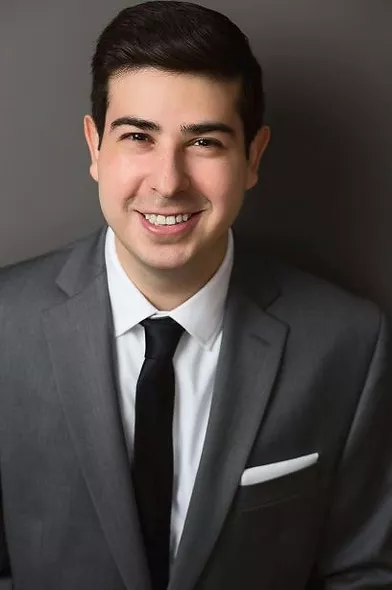 Barrister & Solicitor
Partner, Desloges Law Group
Andrew is a Toronto lawyer and partner at Desloges Law Group. He received a Bachelor of Arts, Master of Arts, Bachelor of Laws and Bachelor of Civil Law from McGill University. He was called to the Bar of Ontario in 2011.
​Andrew's legal expertise involves immigration law, administrative law and some civil litigation. His immigration practice focuses on permanent residence applications under federal and provincial economic programs, all types of business/corporate immigration, applications for sponsorship under the family class and temporary residence applications. 
Andrew also represents individuals and corporations in administrative matters, professional and academic discipline cases, as well as Small Claims Court litigation. His professional discipline practice includes the representation of Regulated Canadian Immigration Consultants in complaint and discipline proceedings before their regulatory council.
​Besides his work at Desloges Law Group, Andrew has been an instructor in the Immigration Consulting program at Herzing College and a guest speaker in a number of immigration education programs and seminars organized by professional associations and community centres. He is also a frequent contributor to several publications dealing with immigration, refugee and administrative law and has been invited to speak about immigration changes on local and national news segments.
Prior to practising law, Andrew was a sociology professor at McGill University and a university researcher in projects dealing with criminal justice, equality laws, family transformation and social research methods.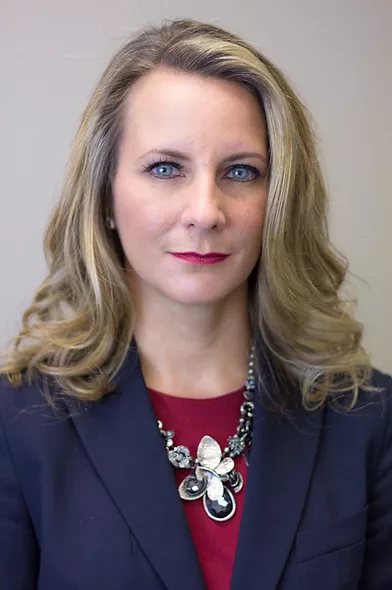 Barrister & Solicitor – Certified Specialist
Senior Partner, Desloges Law Group
Chantal Desloges is certified by the Law Society of Ontario as a Specialist in both Citizenship/Immigration law and Refugee law. Her practice encompasses every possible area of Canadian citizenship, immigration and refugee law, such as business class applications, skilled workers, family sponsorships, work and study permits, refugee cases, citizenship applications, plus Appeals and Judicial Reviews of refused cases. She was called to the Bar of Ontario in 1999 and is the founding and senior partner of Desloges Law Group.
​Chantal taught Immigration Law at Osgoode Hall Law School in 2000/2001. She also taught in the Immigration Practitioner Certificate Programme at Seneca College from 1999 – 2010 and the Immigration Consultant Diploma at Herzing College from 2015 – 2018. She currently teaches a number of continuing professional development programs for LPEN, IMEDA and the Ontario Bar Association, among others.
​In November, 2016, Chantal and her good friend Cathryn Sawicki published the Canadian Immigration and Refugee Law: A Practitioner's Handbook. Chantal has been called upon 15 times by Parliamentary and Senate Committees to appear as an expert witness on immigration and refugee issues.
​In 2012, Chantal was awarded the Queen's Diamond Jubilee Medal, followed by the Canadian Bar Association Young Lawyers' Pro Bono award. In 2013, Chantal was appointed by the Minister of Justice to serve on the Federal Court Rules Committee, and was reappointed for a further term in 2016. In 2014, Chantal was also elected to the Executive of the Canadian Bar Association, Immigration Section, where she served until 2018.
​Chantal is a regular immigration commentator on CTV Power Play, and has been interviewed by both national and local television stations such as CBC, CTV National News, W5, Canada AM, Global News and CP24. She has also been interviewed and quoted in national and local newspapers such as the Toronto Star, Toronto Sun, Globe and Mail, National Post and the Ottawa Citizen.