Professionals in Disciplinary Complaints
WHEN
Live webinar May 21, 2020 @ 11:00 AM EST
OR available available video recording
INSTRUCTORS
Daniel Libman & Rebecca Young
SUMMARY: This course provides an in-depth overview of the procedure and legal issues that counsel must navigate when representing regulated professionals. Whether your client is a healthcare professional, a lawyer or paralegal, or a real estate agent, you must understand the legislative scheme that governs each profession in order to provide strategic legal advice, make
effective written submissions, or advocate on your client's behalf to protect their professional reputation and licence to practice. This course will examine the investigation stage, written submissions before complaints committees, discipline hearings, appeals and judicial reviews, as well as ethical considerations involved in representing regulated professionals.


Introduction and course objectives 
Overview of legislative framework(s)
Investigations and audits

The duty to cooperate with regulators – where does it begin/end?
Requests for records from third parties 
Client/patient consent and confidentiality
Protecting against self-incrimination and the use of compelled evidence

Responding to written complaints and reports of investigation

Key differences between complaints and reports of investigations (notice periods, time to respond, etc.)
Written submissions before the Complaints Committee
Outcomes and dispositions – what can the Complaints Committees do?
Appealing Complaints Committee decisions

Discipline hearings

​Disclosure and the Pre-Hearing Conference
Preparing for a Discipline Hearing
Agreed Statements of Facts ("ASF"), Joint Submissions on Orders ("JSO"), and resolutions
Contested Discipline Hearings
The Penalty Hearing

Appeals and Judicial Reviews

​Divisional Court procedure/review
Highlight of recent SCC Vavilov case (2019 SCC 65) and reformulation of standard of review for Judicial Review
When is a decision unreasonable?
Denials of procedural fairness and natural justice

Ethical considerations related to unbundled legal services, responding to investigations, and the duty to cooperate
Ethical considerations related to discipline hearings​
​
CPD CREDITS 

​For Lawyers and Paralegals

​Law Society of Ontario
   • Substantive Hours: This program is eligible for up to 3 hours
   • Professionalism Hours: this program contains 1 hour of Professionalism Content

Law Society of British Columbia
   • Approved for 4 CPD credits

​Law Society of New Brunswick
   • Approved for 4 CPD credits

​Law Society of Saskatchewan
   • Approved for 4 CPD credits

​Law Societies of Alberta, Manitoba, Newfoundland and Nova Scotia
   • For members of these Law Societies, consider including this course as a CPD learning activity in your mandatory annual requirements

​Further Accreditation Pending Approval
Includes
• Access to the course materials
• Possibility to download and watch the webinar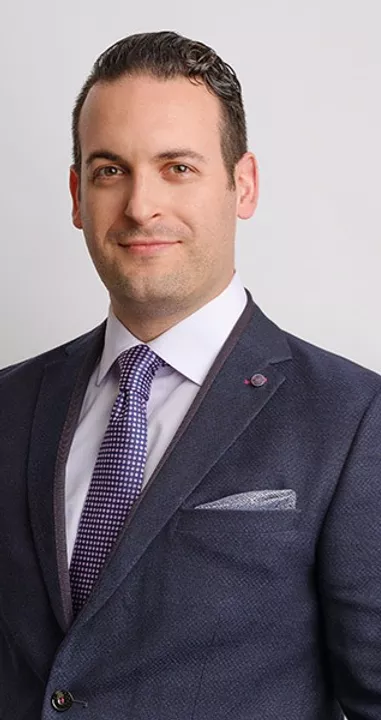 Partner, Damien Frost & Associates LLP
Daniel specializes in criminal, regulatory, and administrative law trials and appeals. As an experienced litigator, Daniel has argued criminal and regulatory cases both on behalf of the crown and defendants. He maintains a diverse practice, from white collar criminal matters to judicial reviews and professional discipline hearings for health care professionals such as Pharmacists, Chiropractors, Nurses, Registered Massage Therapists, Registered Psychotherapists and others. Daniel defends health care professionals by fighting to keep their practice and licence in good standing before Complaints and Discipline Committees. Daniel also represents health care clinics, as well as individuals, that are being investigated by insurance companies for allegations of insurance benefits fraud. Daniel became a partner with the firm in 2017.
​Daniel has written about current criminal and regulatory matters, with legal articles published in the Criminal Reports and RegQuest Reports. Daniel has been a guest lecturer at various law schools in Ontario and, most recently, taught Criminal Law and Procedure at Humber College's paralegal studies program.
Daniel completed his Bachelor of Arts with an Honours Specialization in political science at the University of Western Ontario in 2008. In 2012, he completed his Juris Doctor at the University of Windsor. Daniel is a member of the Friends of Algonquin Park and the Crohn's and Colitis Foundation of Canada. When Daniel is not in the office he enjoys playing hockey and going on canoe trips.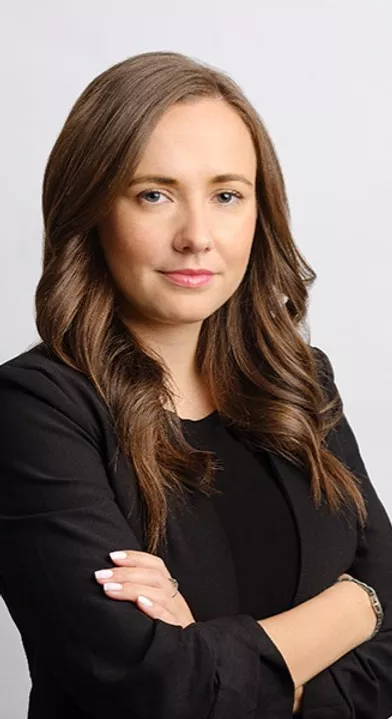 Partner, Damien Frost & Associates LLP
Rebecca represents health and other regulated professionals facing allegations before their professional Colleges' complaints committees, as well as discipline committees. Rebecca has also successfully represented health professionals at the Health Professions Appeal and Review Board. In addition, Rebecca represents professionals applying to their respective professional Colleges at accreditation and licencing committees. These professionals include Doctors, Pharmacists, Registered Massage Therapists, Physiotherapists, Audiologists, Optometrists, Opticians, Social Workers and more.
Rebecca also represents health care clinics, as well as individuals subject to investigations involving insurance companies, allegations of benefits fraud, criminal fraud charges, as well as defending civil actions.
​Rebecca completed her Bachelor of Arts with Honours with a major in Criminology at the University of Toronto in 2010 and completed her Juris Doctor at Queen's University in Kingston, Ontario in 2013. She completed her articles with Damien Frost and Associates and joined the firm as an associate in 2014. Rebecca became a partner with the firm in 2017.
​When not in the office, Rebecca can be found outside skiing or running with her dog, Caira.