Day 1: October 17, 2023 9:00am -1:30pm EST
Day 2: October 31, 2023 9:00am-1:30pm EST
JP Rodrigues and Dante Spadacini
This two-day course provides a complete overview of the Small Claims Court (SCC) process and is taught by a seasoned civil litigator. Our instructor will discuss the steps and strategy involved in the first client meeting, preparation of pleadings, attendance at the settlement conference, pre-trial proceedings, the trial day, and its aftermath. The course will also address dealing with self-represented litigants and ethical issues that arise in this type of litigation. This is a complete guide for the everyday SCC lawyer and paralegal!
Day One
Paralegal/Lawyer – Client Relationship 

Professional and Ethical Duty of Confidentiality
Conflicts of Interest
Communicating with the Client
Client File Management

Acting for the Plaintiff 

Preliminary Considerations
Commencing the Action
Default Proceedings

Acting for the Defendant 

Drafting the Defence
Drafting the Defendant's Claim
Proposal of Terms of Payment
Amendment, Striking Out, Stay, and Dismissal
Procedural Consequences of a Noting on Default
Day Two
Pre-Trial Orders – Motions 

Concept of Motions
Preparing Motion Materials
Different Types of Motions and Forms
When Leave of the Court is Required
Hearing Motions
Relevant Jurisprudence

Offers to Settle and Settlement Conferences 

Encouraging Settlement
Negotiating Settlement
Settlement Conferences

Assessment Hearings, Trials, and Motions After Trial 
Enforcing Court Judgments
For Lawyers and Paralegals
Law Society of Ontario
Substantive Hours: This program is eligible for 6.5 hours
Professionalism Hours: this program contains 1 hour and 30 minutes of other Professionalism Content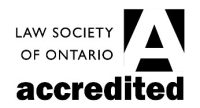 Includes:
Attendance at the live eight hour webinar
Access to the course materials
Ability to watch the webinar until  December 31, 2024
This course can be purchased in: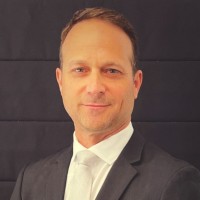 Barrister and Solicitor
Professor, Centennial College
Dante Spadacini is a lawyer with a practice focusing on commercial and residential real estate, corporate law and civil litigation. Dante has appeared before various courts in Ontario, including the Small Claims Court, Divisional Court and Court of Appeal. He holds two Master of Laws degrees from Osgoode Hall Law School, one in Canadian Common Law and a second in International Business Law and is currently faculty at the Centre for Legal and Administrative Studies at Centennial College.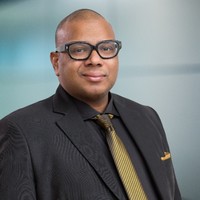 This session will be moderated by John-Paul Rodrigues, who is an award-winning legal instructor, being a past recipient of Career College Ontario's Excellence in Teaching Award and the Instructor of the Year at one of the colleges that he teaches at. He is passionate about helping paralegal students accomplish their dreams and goals at a number of colleges, where he is focused on developing and nurturing future legal practitioners into becoming strong and successful advocates.
J.P. is also the host of the Justice in Pieces Guest Speaker Series, where he has discussed with 500+ lawyers, paralegals, judges, politicians and other guests about various areas of the law. J.P. is also an experienced lawyer, working as telephone duty counsel, providing advice to those in need.