WHEN
Live webinar December 7, 2020 @ 12:00 PM EST
OR available available video recording


INSTRUCTOR
Antonio Urdaneta
SUMMARY: This course provides an in-depth overview of workplace relations issues due to the economy's re-opening, including mandatory/discretionary vaccination policies, infectious disease emergency leaves and constructive dismissals, remote work and minimum standards, and domestic violence for remote work. Our instructor will present strategic considerations to keep in mind when advising employers about these issues based on minimum standards, health and safety, human rights, torts and other sources, and explore potential consequences for failure to comply with these rules and policies, from the employer and employee's points of view. The instructor will explore various ethical considerations involved with practice management.


Employers' health and safety duties facing in-person work
Mandatory or discretionary vaccination policies
COVID 19's minimum standards
Litigation risks
Professional content: client service and communication, file, financial, personal, professional and time management, and technology
IDEL; Harassment; Vaccination Policy; Domestic Violence; Leaves of Absence; Duty of Care
File and Financial Management 
Mandatory Anti-Harassment/Violence Policy

Can an employer force vaccinations?
What would be the consequence for the employee who refuses to get vaccinated?

H&S Policy and Mandatory/Vaccination Policy

OHSA: "take every precaution reasonable in the circumstances for the protection of a worker"

Domestic Violence and Remote Employees

Definition of Workplace
Workplace Violence
Domestic Violence

Leaves of Absence: infectious disease emergency and other leaves
Remote work and controlling maximum amount of hours per day and per week
Temporary layoff minimum standards
Accommodation of disabilities and creed
Temporary layoff, IDEL, constructive dismissal
Perceived disability allegations
Employers' duty of care rules vs. not-at-fault workers' compensation
Freedom of the Person
CPD CREDITS 

For Lawyers and Paralegals

Law Society of Ontario
   • Substantive Hours: this program is eligible for up to 1 hour
   • Professionalism Hours: this program contains 2 hour of Professionalism Content

Includes
• Access to the course materials
• Ability to watch the webinar until December 31, 2023. After this date there will no longer be access to this course.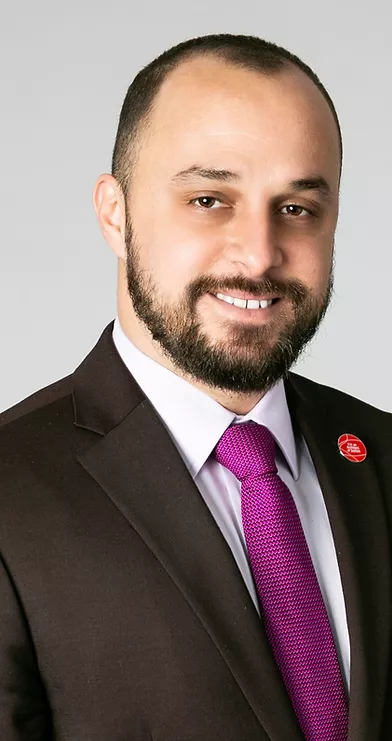 Antonio is the thought leader behind Workplace Legal. He focuses on improving work climate and empowering business leaders, entrepreneurs, managers, supervisors and human resources professionals to reduce the inherent threats of workplace relations by providing innovative training, advisory, investigations, and litigation services. Antonio uses coaching tools and skills to inform, advice and represent workplaces in their virtual and physical challenges, including business transformation and managing toxic leadership.
​Antonio obtained a Bachelor's of Civil Law from Zulia's University in 2003 and completed the Canadian National Committee on Accreditation in 2015. His legal work includes employment standards, human rights, health and safety, pay equity, harassment, discrimination, violence, hazards, privacy, BYOD, agreements, contracts and policies, employment related ADRs (mediation, arbitration), and litigation (wrongful/constructive dismissals). He has successfully represented and assisted clients at the Superior Court of Justice and various administrative tribunals in Ontario.
​Antonio also conducts workplace investigations regarding allegations of violence, harassment, discrimination, accidents/incidents, theft and failure to comply with company policies, by-laws and collective agreements.