WHEN
Live webinar August 10, 2020 @ 11:00 AM EST
OR available available video recording
INSTRUCTOR
Antonio Urdaneta
SUMMARY: This course provides and in-depth overview of the basic elements of litigating wrongful termination in Ontario's courts. Our instructor will present strategic considerations to keep in mind from the time that a demand letter is being planned, as well as practical tips involving the basis of statement of claims and pleadings. Various ethical considerations involved in making legal services accessible for individuals and representing claimants and defendants will also be discussed.


Damages

Termination/severance offer;
Costs of litigation;
Demand letters (fact-based or persuasive);
Out-of-court negotiations: early resolution;
General and extraordinary damages

Forum 

budget and justice;
Within the judiciary: Small Claims Court; Superior Court of Justice (simplified procedures; ordinary procedures);
other decision makers: human rights; grievances; Ministry of Labour.

Filing 

Pleadings: statements of claims; statements of defence;
Digital filing: Ontario and Caseline
Summary Judgment Motions

Discoveries and Mediation

Documents, witnesses and others.
yes or no or mandatory mediation;
Mediation brief;
Settlement post mediation session.

Pre-trial conference and hearings​
Appeals and Enforcement

Appeals
Right of appeal
Leave to appeal
Beginning an Appeal
Time limitation
Enforcement
Technique of enforcement
Who are you enforcing the decision against?
What law did you based your claim on?
CPD CREDITS 

​For Lawyers and Paralegals

​Law Society of Ontario
   • Substantive Hours: this program is eligible for up to 4 hours
   • Professionalism Hours: this program contains 1 hour of Professionalism Content

Includes
• Access to the course materials
• Ability to watch the webinar until December 31, 2023. After this date there will no longer be access to this course.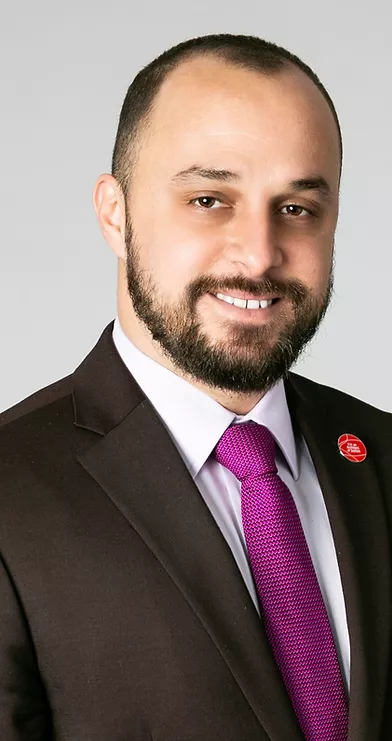 Antonio is the thought leader behind Workplace Legal. He focuses on improving work climate and empowering business leaders, entrepreneurs, managers, supervisors and human resources professionals to reduce the inherent threats of workplace relations by providing innovative training, advisory, investigations, and litigation services. Antonio uses coaching tools and skills to inform, advice and represent workplaces in their virtual and physical challenges, including business transformation and managing toxic leadership.
​Antonio obtained a Bachelor's of Civil Law from Zulia's University in 2003 and completed the Canadian National Committee on Accreditation in 2015. His legal work includes employment standards, human rights, health and safety, pay equity, harassment, discrimination, violence, hazards, privacy, BYOD, agreements, contracts and policies, employment related ADRs (mediation, arbitration), and litigation (wrongful/constructive dismissals). He has successfully represented and assisted clients at the Superior Court of Justice and various administrative tribunals in Ontario.
​Antonio also conducts workplace investigations regarding allegations of violence, harassment, discrimination, accidents/incidents, theft and failure to comply with company policies, by-laws and collective agreements.